Wraparound Blog
Remembering Jonathon Drake
June 05, 2018 | Eric Bruns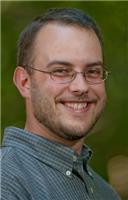 Jonathon Drake
It is with great sadness that the National Wraparound Initiative announces the passing of a cherished member of its community. Jonathon Drake, 36, a longstanding NWI member and integral part of our national network of champions for youth with complex needs, died on May 23, 2018.
As described in his obituary, Jonathon was a husband, father of two boys, and a man of immeasurable integrity and bottomless kindness. His lifework was as a social worker at the University of New Hampshire's (UNH) Institute on Disability. He was a Wraparound trainer and coach who focused on the school-based wraparound model called RENEW (Rehabilitation for Empowerment, Natural Supports, Education, and Work), including RENEW implementation for schools participating in the ongoing randomized controlled trial of RENEW funded by the Institute on Education Sciences.
Jonathon's influence as a champion for youth and schools and his talent for facilitating trainings for school and mental health agency staff was recognized across the state, the country, and even internationally. Appropriately, Jonathon was honored as the first recipient of the New Hampshire Youth M.O.V.E. Rockstar Award in 2016. He was on track to complete his certification as a high school principal alongside his wife in the fall, and it was his dream to lead a New Hampshire high school one day.
For more on Jonathon, see videos of him facilitating a RENEW wraparound process in the influential documentary "Who Cares About Kelsey" at https://www.youtube.com/watch?v=YvHXZgKqlLs. You can see his profile page at the UNH IOD at https://iod.unh.edu/person/drake/jonathon.
The NWI will be working with UNH IOD on a lasting tribute to Jonathon, such as a scholarship or award in his honor. More information on how members of the NWI and Wraparound communities can donate to the cause will be forthcoming.