Partners and Funders of the National Wraparound Initiative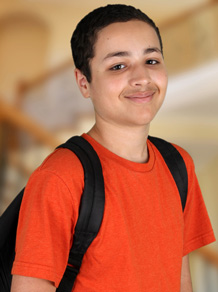 Partners
The Institute for Innovation and Implementation at the University of Maryland School of Social Work serves as a training, technical assistance, evaluation, policy, systems design, and finance center for the Maryland Children's Cabinet and its member agencies, along with multiple other states, localities, and private organizations. The Institute supports state and local governments and organizations to implement effective systems and practices that are designed to best meet the needs of children and youth with complex behavioral needs and their families. The Institute provides training,coaching, and technical assistance to dozens of sites and states nationally on implementation of Wraparound and systems of care as part of the National Wraparound Implementation Center (NWIC).
The National Wraparound Implementation Center (NWIC) supports states, communities, and organizations to implement Wraparound as part of broader health reform strategies. NWIC uses innovative approaches grounded in implementation science and spanning the policy, financing, evaluation, and workforce development areas to comprehensively support implementation and build sustainable local capacity to provide high-quality Wraparound, thereby increasing positive outcomes for children, youth, and their families.
The Research and Training Center for Pathways to Positive Futures at Portland State University works to improve the lives of youth and young adults with serious mental health conditions through rigorous research and effective training and dissemination. Their work is guided by the perspectives of young people and their families, and based in a positive development framework.
The Wraparound Evaluation and Research Team (WERT), the "accountability wing" of the NWI, seeks to improve the lives of children and their families through research on the implementation and outcomes of the Wraparound process. Through development, refinement and dissemination of the Wraparound Fidelity Assessment System (WFAS), the WERT team aims to assist implementation of the Wraparound process, evaluate effectiveness, identify the need for technical assistance and training, and promote communication within the service delivery and research and evaluation fields. WERT is housed at the University of Washington Division of Public Behavioral Health and Justice Policy within the School of Medicine.
The Child, Adolescent and Family Branch, Center for Mental Health Services, Substance Abuse and Mental Health Administration promotes and ensures that the mental health needs of children and their families are addressed by a "community-based system of care."
The Technical Assistance Network for Youth and Family Behavioral Health (TA Network) provides technical assistance to system of care communities that are currently funded through the Comprehensive Community Mental Health Services for Children and their Families Program (known as the Children's Mental Health Initiative or CMHI).