Staff of the National Wraparound Initiative

Janet Walker
Co-Director
Janet Walker, Ph.D., is Research Professor in the School of Social Work and the Regional Research Institute at Portland State University. She is the Director of the Research and Training Center on Pathways to Positive Futures and was formerly the Director of Research at the Research and Training Center on Family Support and Children's Mental Health. Her research focuses on exploring how individuals and organizations acquire capacity to implement and sustain high quality practice in human service settings, describing key implementation factors that affect the ability of organizations and individuals to provide high quality services and treatment, and developing and evaluating interventions to increase the extent to which youth with emotional or mental health difficulties are meaningfully involved in care and treatment planning. Dr. Walker's research and related activities are guided by a commitment to collaborating with stakeholders, particularly including young people who have received services and supports intended to meet their mental health and related needs, and the families of these young people.

Eric Bruns
Co-Director
Eric J. Bruns, Ph.D., is a clinical psychologist and Professor in the Department of Psychiatry and Behavioral Sciences, University of Washington School of Medicine. Dr. Bruns' research and other professional activities focus on public child-serving systems, and how to maximize their positive effects on youth with behavioral health needs and their families. He is nationally known for his research and development work on integrated care coordination for youth with complex mental health needs via the Wraparound process. With Janet Walker, Ph.D., he co-directs the National Wraparound Initiative, and has served as lead developer of a suite of fidelity measures for Wraparound, now disseminated by the UW Wraparound Evaluation and Research Team. Dr. Bruns is also part of the leadership team for the Washington State Children's Evidence Based Practices Institute and serves as Associate Director of the UW School Mental Health Assessment, Research, and Training (SMART) Center. He has served as Principal Investigator for over 10 federally funded studies of community and school mental health services and authored over 70 refereed journal articles and book chapters.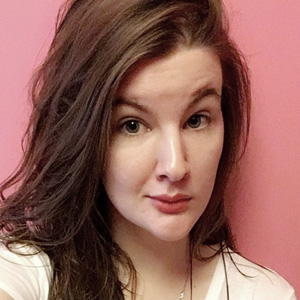 Nicole Handley, MA, Program Specialist (NWIC)
Nic is responsible for coordinating NWI webinars and other NWI/ NWIC outreach as well as assisting with the development and management of the Virtual Coaching Platform. She is based out of the Institute for Innovation and Implementation, which is housed at University of Maryland, Baltimore – School of Social Work.