Wraparound News
The NWI Welcomes New Researchers to the Team
October 18, 2018 | Emily Taylor
The NWI's evaluation arm, the Wraparound Evaluation and Research Team (WERT) at the University of Washington, has added two new researchers to the team: Jonathan Olson, Research Scientist and Philip Benjamin, Research Coordinator.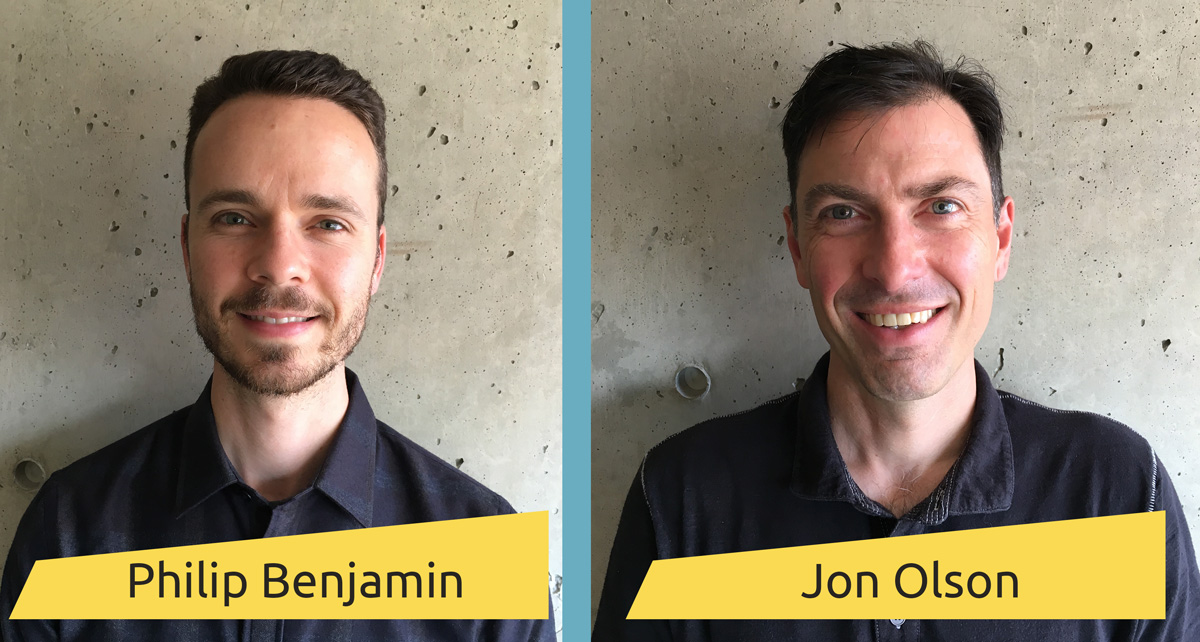 "The NWI, National Wraparound Implementation Center, and UW WERT all got very lucky in finding both Jonathan and Philip," said Eric Bruns, Co-Director of the NWI, Director of WERT and Professor in the UW Department of Psychiatry and Behavioral Sciences.
"Jonathan has spent many years focused on the exact phenomena on evaluating the impact of systems-level and workforce efforts to improve the quality of community-based programming, which is what we do, and where we needed high-level research support. Meanwhile, Philip has a Master's degree in psychology with a focus on evidence-based clinical practices with children and adolescents. This renders him well-qualified to help us ask questions about the level of implementation of both Wraparound and the clinical services to which all Wraparound-enrolled youth need access. They will play pivotal roles in the next phase of our work in supporting the field in implementing high fidelity Wraparound."
In his role as a Research Scientist with WERT, Jonathan will help support evaluation efforts with the goal of learning about how to best support the implementation of the Wraparound process within local communities across the country. He comes to the team with a Ph.D. in Human Development and Family Studies from the University of Wisconsin-Madison. His past research has focused on predictors of internalizing and externalizing outcomes among young people, positive youth development, and the effectiveness of systems designed to support the implementation and sustainability of prevention programs for children, youth, and families. Before joining the WERT team, Jonathan taught research methods and statistics classes at Bastyr University, and conducted applied research on technical assistance and support systems at Penn State University. He is excited to use these experiences to help guide evaluations of Wraparound technical assistance systems and implementation efforts. In his personal time, Jonathan enjoys spending time with his wife and three kids, and is usually engaged in some form of outdoor adventures, including running, mountain biking, hiking, and boating.
As a Research Coordinator with WERT, Philip will help support the team's leaders in their evaluation efforts with the goal of learning about how to best support the implementation of Wraparound services within local communities across the country. Philip recently graduated from the University of Washington department of psychology with a Master of Arts in Applied Child & Adolescent Psychology: Prevention & Treatment. Prior to this, he worked in community mental health (Childhaven and Youth Eastside Services). Philip enjoys spending time outdoors with his wife and puppy.