Sarah Miller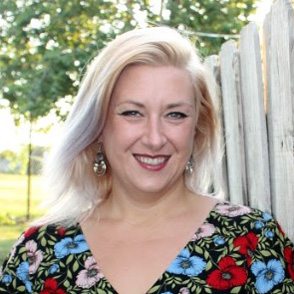 Sarah Miller
Job Title: Family and Peer Services Director of NAMI Sarasota and Manatee Counties
Website: https://namisarasotamanatee.org/
Member Since: 2022
During her 20s, Sarah Miller worked in mental health agencies and with child safety services in the Tampa Bay area. Although she was working in roles that positioned her as a "professional" working with "clients," Sarah gradually came to recognize and acknowledge the extent to which her own personal struggles reflected those of the families she served.
Then Sarah was hired at a local NAMI affiliate. Working at NAMI was eye-opening. Sarah says, "I really fell in love with those programs. Everything there was led by people with lived experience, whether you're a family member or an individual with a mental health challenge. I loved the feeling of authenticity and being able to talk about your experiences. It wasn't something that you had to be quiet about; it was all about being stigma-free, and I really thrived there. I didn't realize how much I needed that space. I felt like it was what I had been looking for and didn't know it."
Through her work at NAMI, Sarah built her own system of natural support. She became a vocal advocate for peer support, and more generally for services that empowered families and youth and put them in charge of their own recovery. But just as she was hitting her stride, Sarah's teenaged daughter had a mental health crisis: "…and that's when things just kind of started to crash down around me, because here I've been in this field, and I've been this whole big advocate for mental health supports, and I've been doing all this inner work on myself and didn't even think, to bring this stuff home to my family. My daughter, she had been suffering silently this whole time, and I hadn't shared that those skills with her. And so I really felt very responsible in that way, because, parents, that's what we do. We take on a lot of guilt and blame."
When Florida was awarded a Mental Health System of Care grant, Sarah took a position with the local managing entity, Central Florida Behavioral Health Network. This gave her the opportunity to become certified to teach the introductory High Fidelity Wraparound 101 class. Immediately, Sarah began to see that "…this is the tool I've been waiting for and this is what I need for my family." From that point, Sarah became passionate about Wraparound for her own family and for other families as well. "I realized that I still had some of this thought process, that treatment happens to us – that that we're prescribed what to do, and if those things don't work, then it's somehow our fault. But with Wraparound it was different. If something's not working, let's go back to the plan. We'll look at it and say, 'There's something we probably missed here that we didn't consider before. So let's figure out what that is. Let's dig a little deeper.' Having that perspective takes out so much of that blame and that shame."
In her current position as the Family and Peer Services Director of NAMI Sarasota and Manatee Counties, Sarah consistently uses the tools she learned through Wraparound in her work with children and families. She also trains her peer staff in Wraparound practices and principles, and continues to offer the Wraparound 101 training to providers in the region. Sarah is active on policy and stakeholder workgroups at the local, regional, and state levels, and advocates for the expansion of Wraparound. Sarah believes that a combination of a Wraparound approach and peer supports is integral to enhancing the well-being of families and youth, and is passionate about sharing her unique perspective as someone who has utilized these practices with her own family. Sarah's daughter, who is now in recovery, has been trained in Wraparound and is a passionate advocate for it as well. She is now working alongside Sarah as a Youth Peer specialist, and as founder and president of the local Youth MOVE chapter.