Sandy Bumpus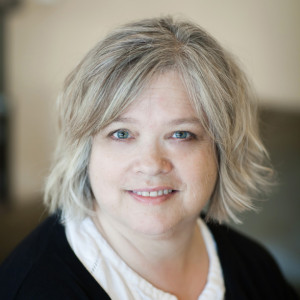 Sandy Bumpus
Job Title: Executive Director, Oregon Family Support Network
Website: http://ofsn.org
Member Since: 2010
Sandy Bumpus is the parent of two children experiencing significant mental and behavioral health challenges. She has over 15 years of experience working in Children's System of Care and Wraparound in Oregon. She is currently the Executive Director of the Oregon Family Support Network (OFSN), a family-run organization, and State Chapter of the National Federation of Families on Children's Mental Health. Sandy previously worked as Key Family Contact, and Training Program Manager for Wraparound Oregon Early Childhood, as an independent consultant for numerous children's mental health providers and program manager at NAMI of Multnomah County in Portland, Oregon.
Since 2012, as Executive Director for the OFSN, Sandy has worked with a strong, committed team of staff and community partners to expand the role of family partners in fidelity Wraparound settings, as well as family peer support specialists to support parents involved in a broad range of contexts. Some of these efforts include; Collaborative Problem Solving groups and one-one support, family support groups and training, respite care and events, which promote positive social connections with other families. The OFSN is also a Statewide Family Network funded by SAMHSA to expand peer services and family support opportunities to parents of children with significant mental health challenges living in rural parts of the state, and to expand family education and support to culturally and linguistically diverse populations.
Under her leadership, the OFSN became the state's technical assistance and training consultant on Wraparound and system of care. The OFSN has also expanded its training program to include regional and statewide presence for Collaborative Problem Solving, Mental Health First Aid/Youth Mental Health First Aid, Trauma Informed Care, as well as numerous advocacy trainings for families, and family sensitivity trainings for community and systems providers.
From 2006 – 2010, Sandy led families connected in Early Childhood programs such as Head Start, Early Childhood Special Education, Mental Health and Child Welfare to build a base of family advocacy and support through Wraparound Oregon: Early Childhood. She also worked collaboratively with numerous partner organizations, including Head Start, a children's outpatient provider and a culturally specific provider to develop a Latino Learning Community and Leadership academy. Finally, her later efforts in the project included managing a robust Wraparound Cross Systems Training Academy in which over 2,000 individuals across the Portland Metro area participated in over a 4 year period.
Sandy is passionate about mentoring and coaching parents to become leaders in impacting policy change at the local, regional, state and national levels. She has received numerous awards and recognition for her work in this capacity. Today, she also serves on the Board of the Family Run Executive Director Leadership Association because of her desire and commitment to ensure that family organizations remain a strong and vital part of the children's system of care for many years to come.
In the future, her goals are to expand programming that supports family strengthening on multiple levels, including; child development, increasing protective factors, healing personal trauma, increasing positive social connections and parent empowerment and support across systems of care.
Sandy currently sits on the Leadership Team for Trauma Informed Oregon, the State of Oregon Children's System Advisory Committee, Juvenile Justice and Mental Health Task Force, Oregon Health Authority Suicide Prevention Steering Committee, is Chair of Oregon's Traditional Healthcare Worker Scope of Practice work group and serves on numerous local/regional committees involving Children's System of Care and Wraparound.