Ruth Gammon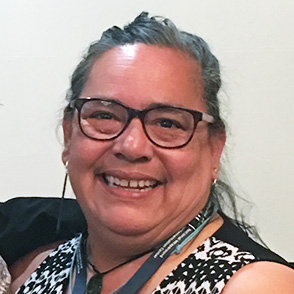 Ruth Gammon
Job Title: Director of the Psychology Clinic at Massey University
Website: http://www.massey.ac.nz/massey/expertise/profile.cfm?stref=266040
Member Since: 2004
Dr. Gammon's involvement in Wraparound began 20 years ago when she was part of the advisory group developing the principles and phases of Wraparound. Her career started in California, where she worked in child behavioral healthcare and school-based care. After completing her MSW, she earned a PhD in clinical psychology with a focus on ways to promote community-based decisions about care for children in the child welfare and behavioral health systems.
Currently, Ruth lives and works in New Zealand. At Massey University, she is a Sr. Lecturer and the Director of the Psychology Clinic where doctoral students do their clinical training. Ruth's experiences led her to notice how New Zealand's approach to children's behavioral healthcare was different than in the United States. In New Zealand, a system of care approach did not exist, making high fidelity Wraparound implementation nearly impossible.
Just last year, New Zealand's Ministry of Education received funding to improve intensive Wraparound services. Ruth is now working with several groups in New Zealand to implement high fidelity Wraparound throughout the county. Her mission is to educate people in New Zealand about Wraparound practices and instill a commitment to the integrity of the Wraparound model. For Ruth, the most meaningful results come from the Wraparound process itself. Wraparound creates sustainable change for families by uplifting their voices and valuing youth choice.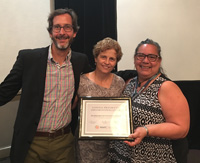 At the 2016 National Wraparound Implementation Academy, Ruth nominated the New Zealand Ministry of Education Intensive Wraparound Te Kahu Tōī program for an innovation award. (She is pictured here receiving the award from NWI co-directors, Dr. Eric Bruns and Dr. Janet Walker.) The Ministry of Education is in the process of restructuring its approach to Wraparound and has contracted with her and Massey University to develop a new training package based on the National Wraparound Initiative's model. The Ministry's goal is to ensure the ability to provide high quality, high fidelity Wraparound for youth and families with complex needs.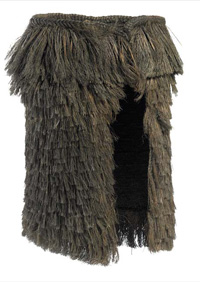 Since New Zealand is a bi-cultural country, all government programs are given a name in English and in Te Reo (the language of Māori, the indigenous people of New Zealand) by cultural advisors. The Māori name for the intensive Wraparound program is "Te Kahu Tōī", which translates as "The Mountain Cabbage Tree Cloak":
Te  =  the
Kahu  =  garment, clothes, cloak
 Tōī =  The Mountain Cabbage Tree (Cordyline indivisa)
This involves multiple metaphors:
— Kahu: A cloak wraps around an individual to help meet that individual's needs for protection, shelter, and warmth. A Wraparound service wraps around an individual to help meet that individual's needs.
— Tōī (the plant): The leaves of the Tōī are known to be very difficult to work and weave: as is the work involved in supporting students with high needs.
— Tōī (the cloak): Also known as Tōī , this sort of cloak is renowned for its strength, durability, and ability to protect the wearer: as is the intent of the Wraparound process.
Ruth's latest project is to help with implementing a Wraparound process with women who experienced family violence. This integrated program will incorporate Māori principles and values while maintaining fidelity to the Wraparound model.
Outside of work, Ruth enjoys cooking, traveling and spending time walking on the beach and in the bush with her faithful companion Roscoe (her rescue dog). Her favorite holiday is getting a campervan and just going where the road takes her and Roscoe, as there are so many places to still explore in New Zealand.