Mona Gauthier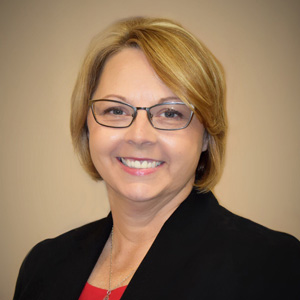 Mona Gauthier
Job Title: Executive Director, Pine Belt Mental Healthcare Resources
Website: https://www.pbmhr.org
Member Since: 2019
Mona Gauthier has dedicated her career to mental health services for children and adults. Since October 2018, she has been the Executive Director for Pine Belt Mental Healthcare Resources, a community mental health center with more than 500 employees providing services in 13 counties in Mississippi from 48 locations.
After completing her coursework in her Counseling Psychology Master's program at the University of Southern Mississippi, Mona joined Pine Belt in 1991 as a student intern. Ultimately, she moved into leadership roles in the organization, serving as Children's Services Coordinator and later as Director of Child and Adolescent Services. In her current role as Executive Director, she oversees the entire agency, which includes services for services for Children and Adolescents and Adults with Serious Mental Illness, Chemical Dependency and/or Intellectual/Developmental Disabilities diagnoses.
A longtime advocate of the value of the Wraparound process, Mona was an NWIC-certified coach for years. Pine Belt continues to enlist NWIC to provide ongoing training and coaching to their Wraparound care coordinators and supervisors. Mona loves to see the positive impact NWIC's training has on Pine Belt's Wraparound teams, and in turn, the positive impact the Wraparound teams have in their communities.
Mona is inspired by the dedication and energy her colleagues bring to their work. As she says, "their hearts are truly in the work!" In her current role she is especially excited about getting input from the local communities they serve on what is most needed and then being able to develop new programs to meet those needs.
One example of a recent program they were able to implement is Pine Belt's community partnerships to bring Crisis Intervention Team (CIT) training to law enforcement and school officers. CIT training helps officers understand how to recognize and handle mental health issues. As a result, people who are experiencing issues associated with a mental illness diagnosis can be referred to mental health services as an alternative to incarceration.
Lately Mona's free time includes caring for two kittens who she says adopted her when she found them at the end of a 10K recently. The names Mona gave to these kittens reflect some of her diverse interests. "Odell," named after Odell Beckham Jr. who played football for Mona's favorite team, Louisiana State University (LSU), and the other "Ruth Bader Ginsburg!" Mona also enjoys reading spy novels.