Kimberly Estep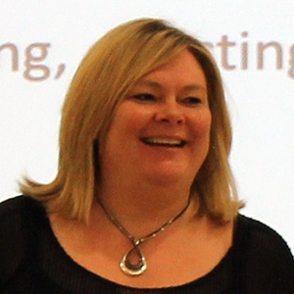 Kimberly Estep
Job Title: Director of Wraparound Implementation for The Institute for Innovation and Implementation, University of Maryland, School of Social Work
Website: https://theinstitute.umaryland.edu/onlinedirectoryinfo.cfm?recordid=15&center=all
Member Since: 2012
Ms. Kimberly M. Estep is the Director of Wraparound Implementation for The Institute for Innovation and Implementation, University of Maryland, School of Social Work. In this role, she is responsible for supporting and managing state and organizational efforts around system of care development and Wraparound implementation. Previously, she worked as a clinician supporting youth who have experienced trauma, specifically youth were abused or neglected. She then worked in various areas of human service including assessment, evaluation and research. After moving to Maryland, she began working in grants administration and program development on the local level. She has since worked within the system of care continuum at the service delivery, oversight, and policy levels.
As part of her work with the National Wraparound Implementation Center, Kim has trained and presented across the country on system of care reform and Wraparound implementation. She has developed extensive Wraparound training, coaching models and curriculum. Kim has also worked with local jurisdictions and states in various stages of system of care and Wraparound implementation efforts.  Her focus is on developing systems to support comprehensive service arrays for families of youth with mental health challenges.  Additionally, Kim strives to develop a skilled workforce capable of partnering with families to maintain their youth in their homes and communities. She continues in her role as a director, trainer, and coach to improve how families experience and gain support from the child serving systems, other organizations, and states.
This July, Kim will be training Wraparound practitioners from around the country who will be attending the National Wraparound Implementation Center Mini-Academy.  In particular, she will be co-instructing the track on Managing to Quality — Supervision of Care Coordinators.