Kimberly Coviello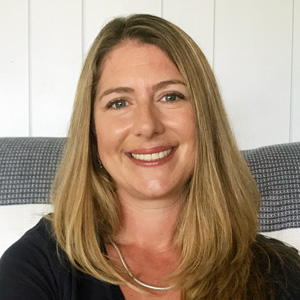 Kimberly Coviello
Job Title: Program Manager, National Wraparound Implementation Center
Website: https://theinstitute.umaryland.edu
Member Since: 2010
Kimberly Coviello, a.k.a. 'Covi', is the Program Manager for the National Wraparound Implementation Center. She joined The Institute of Innovation and Implementation at the University of Maryland in 2012 as a National System of Care and Wraparound Implementation Trainer and Coach. Kim has been involved in system of care reform for the past 18 years and has extensive experience supporting and implementing Wraparound across child and family serving systems including child welfare, mental health, juvenile justice and education. Prior to joining The Institute, Kim worked in both public and private sectors in various states to develop comprehensive approaches to cross-system collaboration, resource management, capacity building and quality assurance.
In Kim's current role as Program Manager, she is responsible for supporting all aspects of NWIC, which includes supporting the development of contracts and implementation plans to support Wraparound implementation work in states across the country as well as supervising and supporting Wraparound trainers who are working in states nationally. She also supports the design, development, documentation and implementation of training and technical assistance curricula using a variety of complex activities that are inclusive of adult learning techniques driven by implementation science and training.
Kim is highly committed to developing a skilled workforce capable of partnering with families and teams to maintain children and youth with complex needs in their homes and communities. She has expertise assisting both seasoned practitioners and those new to the field in Wraparound skill acquisition and implementation.
Kim holds a MA from the Universitat de Jaume I in Castellon, Spain and a BA in psychology and political science from the University of Vermont. She was introduced to Wraparound approximately 20 years ago by Dr. John Burchard, her mentor, while pursuing her undergraduate degree and quickly developed a passion for the process and its application to various cultures, communities and populations.
Originally from Connecticut, Kim has lived in Central Florida for the past 11 years. She has a passion for traveling and learning about different cultures and customs. When not on the road coaching and training, she enjoys spending time with her husband and two dogs. Kim also enjoys kayaking, gardening, relaxing in the pool and going for bike rides on the beach in her free time.