Ermila Rodriguez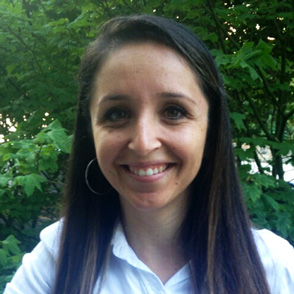 Ermila Rodriguez
Job Title: Trainer/Consultant
Website: http://www.pdx.edu/ccf/home
Member Since: 2014
Ermila "Mila" Rodriguez is a Trainer/Consultant for the System of Care (SOC) Institute, Center for Improvement of Child & Family Services, and School of Social Work at Portland State University. She provides training, workforce development, consultation, systems development, and technical assistance activities in support of efforts to implement aligned, coordinated and comprehensive service delivery systems for children, adults, and families at the local, regional, and state level.
Mila's goal is the implementation of transformative initiatives and projects grounded in the values & principles of Systems of Care. Her projects include: Wraparound service delivery model for Oregon Statewide Systems of Care and Wraparound Initiative & Washington State Wraparound with Intensive Services.
Her journey in this work started in 2009 when she joined the Wraparound Oregon Early Childhood Service Team as their Bilingual/Bicultural Family Partner. Prior to joining PSU, Mila worked for Oregon Family Support Network, Oregon's Statewide Family-ran Non-Profit Organization, as their Regional Director for Clackamas & Marion Counties Family Partner contracts. These experiences laid the foundation for Mila's expertise in building a culturally responsive System of Care that crosses all sectors. In the process, she used her leadership and operational skills to assure meaningful youth and family involvement.
Mila has provided instruction and participated in public speaking engagements around SOC and Wraparound for the past 6 years. She has provided training across Oregon and nationally on Supervising Family Partners, Wraparound & SOC, and how to better support Monolingual/Bilingual families.