Adriana Estevez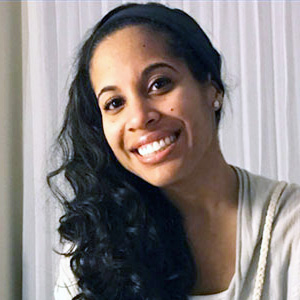 Adriana Estevez
Job Title: Wraparound/Drop-In Center Director YouForward – Children's Friends and Family Services, Division of Justice Resource Center
Website: http://youforward.org/
Member Since: 2018
As the Wraparound/Drop-In Center Director for the Healthy Transitions grant-funded YouForward program, Adriana uses the Wraparound model in her work with peer mentors and youth at the drop-in center. She is also an Achieve My Plan (AMP) coach and trainer, which further informs her focus on being youth-driven and strengths-based in her work with the youth and young adults at the drop-in center.
The drop-in center in Lawrence, MA serves youth and young adults 16-25, offering a range of services and activities and serving as a way for youth to connect with resources in the community. Some of the biggest issues facing the youth and young adults who visit the drop in center include the need for stable permanent housing, the challenges around young parenthood, and the lack of a high school diploma and driver's license.
The drop-in center is a welcoming place with a range of services and resources available. Young adults can relax in the center's living room area with board and card games, use the center's laundry, shower and kitchen facilities, as well as computers and internet access. The local YWCA leads a regular group meeting on healthy boundaries and relationships, and the Massachusetts Rehabilitation Coalition also holds a monthly meeting at the center for youth and young adults. Other special focus groups include one working with Dr. Kim Bisset on the GIFT program (Gathering, Inspiring, Future Talent), a strength-based job training that prepares young adults for peer mentor careers.
Adriana works with the center's young adult leadership council, who named themselves "Table of The Youthful," when they meet every other week to plan the center's activities. There are also weekly meetings for LGBQT youth and young adults, regular drop-in times for young parents to meet with other young parents, and time for career development.
Adriana enjoys the flexibility of working with young adults. As a member of the Hispanic community, Adriana is happy to be a role model for others. She is committed to giving back to the community and credits the large, supportive team she works with as part of how she is able to handle stressors and challenges around engagement that are part of the work.
Adriana has been in her current role for three years. Prior to that, she was an intensive care coordinator with Children's Friends and Family Services. She completed her bachelor's degree in Psychology, and a Masters in Education with Community Engagement focus, both from Merrimack College.
In her spare time, Adriana likes to work out, read and travel and she is involved in the faith-based community in Lawrence.