Partners and Funders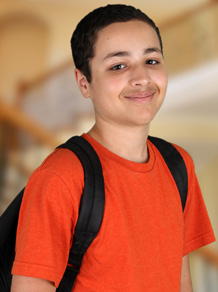 Partners
The Research and Training Center for Pathways to Positive Futures at Portland State University works to improve the lives of youth and young adults with serious mental health conditions through rigorous research and effective training and dissemination. Their work is guided by the perspectives of young people and their families, and based in a positive development framework.
The Division of Public Behavioral Health and Justice Policy of the University of Washington School of Medicine Department of Psychiatry and Behavioral Sciences hosts the Wraparound Evaluation and Research Team, the "accountability wing" of the NWI. UW PBHJP serves as a resource for state entities in identification, evaluation, and partnering with various communities (e.g. families, providers) on evidence based practices and offers provider training and consultation on the implementation of EBPs in communities, as well as the promotion of evidence based or promising practices.
The Child, Adolescent and Family Branch of the Federal Center for Mental Health Services promotes and ensures that the mental health needs of children and their families are addressed by a "community-based system of care."
The Technical Assistance Network for Youth and Family Behavioral Health (TA Network) provides technical assistance to system of care communities that are currently funded through the Comprehensive Community Mental Health Services for Children and their Families Program (known as the Children's Mental Health Initiative or CMHI).
The Institute for Innovation and Implementation at the University of Maryland School of Social Work serves as a training, technical assistance, evaluation, policy, systems design, and finance center for the Maryland Children's Cabinet and its member agencies, along with multiple other states, localities, and private organizations. The Institute supports state and local governments and organizations to implement effective systems and practices that are designed to best meet the needs of children and youth with complex behavioral needs and their families. The Institute provides training,coaching, and technical assistance to dozens of sites and states nationally on implementation of Wraparound and systems of care as part of the National Wraparound Implementation Center (NWIC).